Dr. Steven Paul DDS
Dr. Steven Paul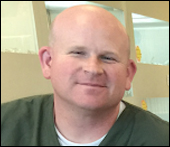 Dr. Paul Is Committed To His Profession
He has dedicated his professional development to all aspects of Oral & Maxillofacial Surgery . His expertise is primarily concentrated on dental implant procedures focused on restoring the ability of his patients to have an improved quality of life by being able to chew and eath their favorite foods again. His also specializes in advanced measures around total rehabilitation of the mouth - grafting (bone and soft tissue), wisdom tooth extraction, and oral cavity care around cysts and tumors.
Dr. Paul caters his skills and technique to access each patient's individual needs in oral surgery, whether he is working in his office or serving the urgent needs of those institutionalized by the state. He also enjoys spending time with his beautiful family, which he shares with his wife, Jeanette. They met each other while earning their degrees at UCLA. They are parents to 5 amazing kids and enjoy spending time with them. They are a highly active family and love outdoor activities including snorkeling, tennis, rafting, traveling, and a knack for finding unique foodie experiences.
( 0 Review(s) )
Learn More about Dr. Steven Paul
Las Vegas native and generational oral surgeon, Dr. Paul followed in his father's footsteps by becoming a dentist and adapting his father's patient-first philosophy.
He believes compassion and respect carries you a long way. He has also learned to center his focus on magnifying compassion and promoting mutual respect. His appreciation for medicine, combined with his desire to help, is rooted in his youth. It was clear as early as 1st grade that he was onto something greater in academics, and life. He wrote his class reports after what would develop into his purpose: skeletal and musculoskeletal systems.
His love for exciting things and desire to achieve mastery was instilled in him by his youth. He learned to ski in kindergarten and was a dedicated athlete in high school. He was part of a weightlifting club where he achieved a place in the Thousand-pound club for Combined Weightlifting.
He also spent his high school summers in various jobs, including pizza delivery and construction jobs, to save and pay for a volunteer mission for his church. The mission spanned over 2 years and was full-time.
Dr. Paul completed his undergraduate at the University of Nevada, Las Vegas with a focus on integrative and organismal biology.
He continued to refine his knowledge and explore his passion. Dr. Paul graduated from the esteemed UCLA dental school where he graduated in the top percentile of his class and gained his Doctorate in Dental Surgery.
Dr. Paul continued onto The University of Texas Southwestern Medical School receiving his Doctor of Medicine.
He did not stop there. He continued to hone his craft and improve his knowledge by taking on a General Surgery Internship. He also participated in a residency at The University of Texas Southwestern Medical Center in Dallas. The residency was for Oral and Maxillofacial Surgeons. His training centered on correcting complex facial injuries. He also worked as a part of the craniofacial team, where he trained on the proper treatment for traumatic facial deformities.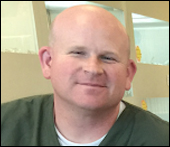 Dr. Steven Paul DDS
1356 W Valley Pkwy Escondido , California 92029
Get Directions
Dr. Steven Paul's Reviews
Likelihood of recommending Dr. Steven Paul to family and friends
Dr. Steven Paul DDS
1356 W Valley Pkwy Escondido, California 92029
Phone: (760) 566-7434
Copyright © healthlist.health 2022