Irvine Smile Designs
Irvine Smile Designs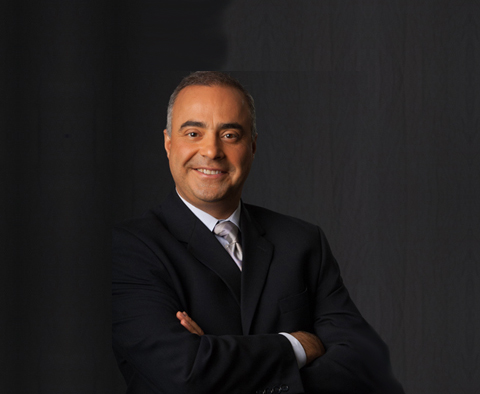 Dr. Mogari has been in the field of dentistry since 1993. He worked as a proctor at the California Center for Advanced Dental Studies, which allowed him to train a myriad of dentists on how to use the latest techniques in cosmetic dentistry. Note that cosmetic dentistry is but one aspect of his practice. Dr. Mogari believes that the cornerstone of dental care is maintenance. For this reason, he focuses on routine cleanings and checkups to prevent irreversible problems.
He is a proud member of Irvine's premier family dentists.

Here is a summary of Dr. Mogari's training:
· He attended high school at Rolling Hills High School in Rancho Palos Verdes, California
· He completed Undergraduate Work at the University of California Los Angeles
· He obtained his Doctor of Dental Surgery (DDS) from Columbia University in New York City
Since then, he ran a successful practice for more than 10 years in Fairfax, Virginia. Finally, he returned home to California to stay near family.
( 0 Review(s) )
Learn More about Irvine Smile Designs
Irvine Smile Design's Office
Mariam Wasfi, DDS
Dr. Wasfi lived in Lake Forest for the majority of her life. She graduated from Mission Viejo high school in 2005. After that, she attended UC Irvine for her undergraduate training in biological sciences. Finally, she obtained her dental degree from Tufts University School of Dental Medicine.
During her time in Boston, Dr. Wasfi served as a teaching assistant, tutoring students in the classroom and clinic. Dr. Wasfi joined the Omicron Kappa Upsilon National Dental Honor Society in her senior year. She also managed to graduate Magna Cum Laude.
"When it comes to a person's smile, every patient has different needs and goals. Whether it's cosmetic or restorative, I strive to help my patients become healthier and happier people. I love what I do and the sense of gratitude I get from my patients brings a smile to my face."
Dr. Wasfi is currently a member of the following associations:
· Omicron Kappa Upsilon National Dental Honor Society
· American Dental Association
· American Association of Women in Dentistry
· The California Dental Association.
Ida Soleimani, DDS
Dr. Soleimani, DDS, is a well-respected dentist that built an excellent reputation among patients. Ever since 1995, she has been dedicated to transforming smiles and offering her skills to the community. Dr. Soleimani is known for her gentle touch in the field of dentistry, making her a patient favorite.
She is originally from Hackensack, New Jersey, and obtained a bachelor's in Mathematics from New York University, NYU. As for her dental training, she graduated from Columbia University, School of Dental and Oral Surgery.
Charles Brown, DDS
Dr. Brown has trained with the most recent dentistry tools, which made him ahead of most other dentists. As part of the Boston-based dental group, he managed to work with a manufacturer of dental equipment.
Dr. Brown spent long years at the forefront of dentistry, giving him the necessary experience to become an expert in:
· Full mouth reconstruction
· Dental implants
· Most cosmetic procedures
He completed a course in cosmetics sponsored by Completed the Advanced Comprehensive (CEREC) that focused on dental implants and restorative dentistry.
· Dr. Brown is originally from Detroit, Michigan
· He graduated from Wayne University for Undergraduate Work (1975)
· He graduated from the University of Detroit Dental School (1979)
· He relocated to Irvine in 1989 to join our practice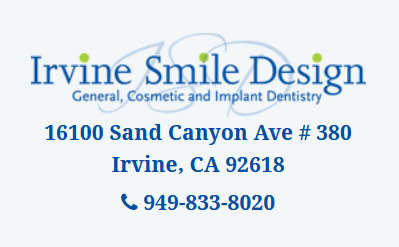 Irvine Smile Designs
16100 Sand Canyon Ave 380 Irvine , California 92618
Get Directions
Irvine Smile Designs's Reviews
Likelihood of recommending Irvine Smile Designs to family and friends
Irvine Smile Designs 's Performance
Based On 0 Total Reviews
Login to review
Irvine Smile Designs
16100 Sand Canyon Ave 380 Irvine, California 92618
Phone: 949-833-8020
Copyright © healthlist.health 2022