Goaline Orthodontics
Dr. Laurie Parks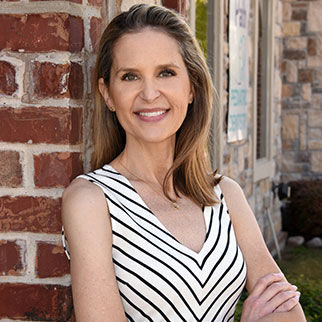 Dr. Laurie Parks is a well-reputed and highly-skilled Orthodontist. She got her bachelor of Science in Biology from the University of North Texas. Then completed her Doctorate of Dental Surgery from Baylor College of Dentistry in 2003.
Dr. Parks finished her orthodontic residency in 2005 and her Master of Science in Oral Biology and Certificate in Orthodontics. Dr. Parks is a practicing orthodontist since 2005, using advanced techniques and procedures.
Dr. Parks enjoys listening to people and offering them what they wish along with what they need. She enjoys interacting with patients and having fun, all while offering the finest treatment experience and healthful, wonderful results!
Orthodontic treatment aims to improve people's dental and overall health, as well as their self-esteem and, of course, a confident smile. It's a period of change as patients notice differences in their looks and begin to feel more confident with their appearance. Dr. Parks gets to see the patient's progress and shares their excitement.
Modern Skills And Affiliations:
Dr. Parks values offering patients high-quality care based on evidence-based science. She stays current on advancements in orthodontics by enrolling in fellowships and participating in meetings, lectures, and seminars.
Dr. Parks also include proven, conservative alternatives to patient care by carefully analyzing the newest technology, techniques, and resources.
Dr. Parks is a member of the:
American Association of Orthodontists
Southwest Society of Orthodontists
Gaylord (Baylor) Alumni Association
( 0 Review(s) )
Learn More about Dr. Laurie Parks
What Sets Us Apart?
We do more than just fix teeth, restore oral health, and make unique smiles. Dr. Laurie Parks and our team truly care about you, the person behind the smile, and are committed to giving the high-level, customized care that we would want for ourselves. We want you to enjoy everything life has to offer: perfect health, success in all you aim to do, and lovely times with friends and family all while carrying a dazzling, confident smile!
Customized Care:
Dr. Parks will create a treatment plan that takes into account the entirety of your condition. She specializes in procedures that will improve function and bite while improving aesthetics for your healthiest, most attractive smile!
Informed Treatment:
Dr. Parks will guide you through the examination and explain what has to be done to fix your teeth after devising your treatment plan. She will then go over the treatment plan with you, clarifying what to expect and what you need to do to have the best results and experience. This is your smile, and you should be an informed and active partner in its transformation!
More Than Just Aesthetics:
Straight teeth are healthy teeth because they are better to brush, floss, and keep clean, lowering the risk of developing dental and periodontal disease. Similarly, properly positioned teeth provide for a better bite and function, reducing tension on the jaw joints and neck muscles. Dr. Parks also considers these additional issues.
Affordable Dental Care:
Dr. Parks and our team consider that dental care should be stress-free. That is why we provide flexible appointment times, such as during the lunch hour, after school, and on weekends.
We also think that everyone deserves a smile they love and that attaining that smile should be affordable. We provide reasonable and flexible payment plans. We also provide unique incentives, including family programs.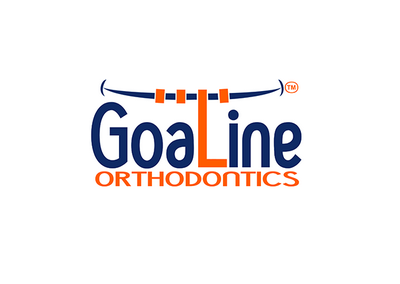 Goaline Orthodontics
9191 Kyser Way 500 Frisco , Texas 234544545
Get Directions
Dr. Laurie Parks's Reviews
Likelihood of recommending Dr. Laurie Parks to family and friends
Goaline Orthodontics
9191 Kyser Way 500 Frisco, Texas 234544545
Phone: (972) 712-2700
Copyright © healthlist.health 2022